Now that May is over, I'm happy to announce that I have officially graduated high school! Which also means a summer of getting closer with my relationship with God, reading books, catching up on tv shows, watching movies, and going on an adventure here and there.
Things That Happened in May
Books I finished:
Flipped -
Wendelin Van Draanen
*The One - Kiera Cass
Dorothy Must Die
- Danielle Paige
Where She Went
- Gayle Forman
*
Better Off Friends
- Elizabeth Eulberg
Maximum Ride, Vol. 5 - James Patterson
Howl's Moving Castle - Diana Wynne Jones
Ignite Me - Tahereh Mafi
Until Tomorrow - Robin Jones Gunn
*As You Wish - Robin Jones Gunn
The Taking - Kimberly Derting
Maximum Ride, Vol. 6
- James Patterson
*FAVORITE
Wow did I actually read all those books? 13 books? Dang, Sarah.
Books I'm Currently Reading:
City of Heavenly Fire - Cassandra Clare
TV Shows/ Webseries:
Well I'm eagerly awaiting the return of Emma Approved (unless it came back and I just didn't know yet??) And for some reason, I keep putting Iron Chef: America on waiting for the moment when the Challenger beats the Iron Chef. Which hasn't even happened yet so fingers crossed. Also now The Bachelorette has started and I'm not one for spoilers so as of now, I have no clue who she ends up with. Haha it's like The Selection but it's not. I also saw the first episode of Girl Meets World which I am most definitely excited about. I love seeing all the references. I really do. It's such a throwback and it's really refreshing. Also, there's a Spanish show I've been watching (due to watching it all year in AP Spanish) called El Internado. Think of Lost in a boarding school and there's your show. Plus hot guys. And a lot of swearing in Spanish.



Movies:
I borrowed 3 movies from the library, but only was able to watch Stuck in Love staring Lily Collins, Logan Lerman, Nat Wolff, Kristen Bell, and other people who I don't really know. I fell in love with this movie and there's no doubt why. I mean, it's pretty fantastic. One day I was cleaning my room and decided to watch movies while cleaning my room. So I saw Cloud 9 from Disney Channel and I have to admit, compared to the other stuff they have on there, this reminds me of the old DC where it was all sports movies and not singing movies. I also put on Big Fat Liar because I hadn't seen it in a while and I thought it was really funny. Then right before I went to bed, I put on Despicable Me 2 which happens to be one of my favorite movies. I love the music and the story and just everything. Of course I saw The Amazing Spiderman 2. Needless to say it ruined my life. I can't think of the other movies I watched now. Oh dang it.
Life:
I had my birthday May 3 and I got some books and saw TASM2. It was great. I finally met Kiera Cass and it was magical. I officially finished high school so that's exciting! On Thursday was my senior picnic and graduation practice. We got to dunk teachers but I failed very miserably. Friday was senior breakfast where I sang "Safe and Sound" with my friend, and our choir sang "Seasons of Love" from the musical, Rent. I also had prom! AT NAVY PIER. Like in the Navy Pier Grand Ballroom. Talk about a once in a lifetime prom! It was a lot of fun & right after we went on a cruise ship on Lake Michigan called The Odyssey. It was a night I'll never forget. Then on Sunday I graduated!
June TBR & Things I'm Excited For
My TBR right now is based off the book I got from the library.
To All the Boys I've Loved Before - Jenny Han
Sea of Shadows - Kelley Armstrong
Tease - Amanda Maciel
Prisoner of Night and Fog - Anne Blankman
Maximum Ride, Vol, 6 - James Patterson
Rebel Belle - Rachel Hawkins
Since You've Been Gone - Morgan Matson
but of course two that I very much intend to be on this list no matter what...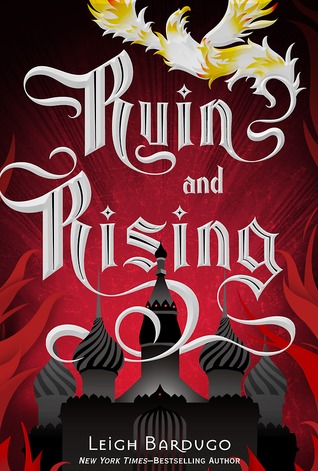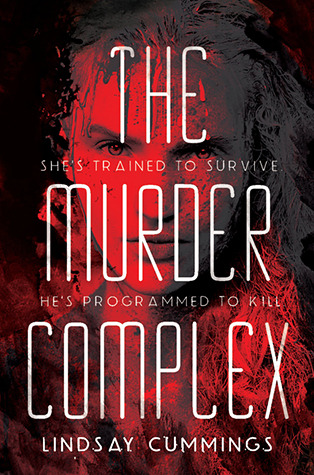 Ruin and Rising - Leigh Bardugo & The Murder Complex - Lindsay Cummings
I also plan on coming to both of their book signings! Leigh Bardugo is coming with FierceReads to Naperville, so I'm really excited for that! And Lindsay is coming sometime in July for a book signing.
Also with that being said, Lindsay Cummings's novella to The Murder Complex is out today!!!! It's called The Fear Trials! It's only available for ebook, so get your kindles and nooks ready to buy!
Now there's also this one movie that I'm super excited about, and I even have my shirt and tissues for it, none other than...THE FAULT IN OUR STARS! I've been listening to the soundtrack nonstop & I have my tickets ready for Thursday night at 7:30. For the Night Before Our Stars event. How cool is that? Words can't even describe how excited I am.
Also there's How To Train Your Dragon 2 coming out so that's DEFINITELY something to look forward to!
I think this is going to be a good month. I can feel it.